Thursday, April 29, 2004
Finally
Maddux pitches fairly well, except to Steve Finley, and Alex Gonzalez hits a big home run off Matt Mantei in the ninth. Paul Bako walks twice. Cubs win 4-3.
The "vaunted Reds bullpen" enabled the Brewers to set a club record by coming back from a 9-0 deficit. Thank you for playing the first month of the season Cincinnati, now go back to the bottom part of the division.
Kerry Wood got suspended for a ridiculous 5 games, and will appeal it down to 3, so it really doesn't matter.
Dusty Baker got suspended for a game, which he decided to serve right away. Apparently some "fans" in the crowd called the commissioner's office because they were "horrified" at the language Dusty used. Swearing at a sporting event? No!!!
Andy Pratt is
horrible
and should probably never wear a Cubs uniform again. Nice trade.
Juan Cruz? 9 IP, 8 H, 1 ER, 4 BB, 7 K
Off day today. Then it's the first big series of the year with the Cards.
Wednesday, April 28, 2004
19-1
Sure hope this isn't how the Cardinals series will go.

Well, when Goodwin bats second and Hollandsworth is hitting cleanup, you know the Meat-tray was feeling pretty good about his chances.

Todd did account for the only run with his homer in the ninth, but the Cubs finished about 8 runs short of a rally.

Maddux against this girl's husband today:




Tuesday, April 27, 2004
I missed the chance...
That's not good.
Other than Paul Bako batting cleanup, I can't think of anything more detrimental to winning a game except when Randy Johnson singles on an 0-2 pitch to drive in a run and Jose Macias bats leadoff. True to form, the Cubs were blown out by the D-Backs and The Big Unit runs his lifetime mark against the Cubs to a pretty fair 12-0. Cub Killer (is there a power hitter in the National League that isn't really a Cub Killer?) Richie Sexson hit one about 800 feet halfway up the scoreboard, which is roughly where I didn't feel like watching and listening anymore to Rick Sutcliffe spout indecipherable garbage and changed the channel to TBS to watch the Braves/Giants.

Tonight, Meat-Tray gets the start against Brandon Webb.

Webb pitches against the Cubs last year and beat them. The Cubs are hitting .200 (5-25) against Webb, with no extra base hits. Sounds like fun.



Monday, April 26, 2004
One last thing...
Go
here
for an amusing link courtesy of
Rooftop Report
. They don't link to me, but that's OK, I forgive them.
One more thing...
I know there probably aren't many Colorado Rockies fans out there, and after reading Rockies GM Dan O'Dowd's statements in
Peter Gammons'
column on ESPN, I can understand why:
The Coors Effect on arms

No one knows the winning formula in Colorado. "We've tried a lot of things," says GM Dan O'Dowd. "I don't know if we'll ever get it right, although I'll say this: if we can get into the playoffs, we'll be tough to beat because of our ballpark."

The offensive formula O'Dowd leans toward is more slugging than on-base, contrary to his normal roots. "Ideally," he says, "we'd have three outfielders who can run and hit for power, but those aren't easy to find."

Offense -- finding players who can hit on the road and finding the Denny Hockings of the world who can play several positions to make up for the need for 12 or 13 pitchers --can be a problem away from Coors. But it is the pitching that ... well ... check Jason Jennings. He was 20-9 in his brief debut in 2001 and his stellar rookie 2002 season. Then 12-13 last season and 1-2 with more walks (14) than strikeouts (12) in 2004.

It is not just that the ball travels so well. It's that bodies don't bounce back. "I threw an eight-inning shutout in my first game there," says Mike Hampton. "And the next day I couldn't move." O'Dowd figures 180 innings equals 200 to 210, on up.

Only five pitchers have thrown 200 innings for Colorado, and since Pedro Astacio did it twice before his arm blew out makes his accomplishments remarkable:

Pitcher, year Innings Next season
Pedro Astacio, 1999 232 12-9, 5.27 ERA. Traded to Houston. In 2001, hurt arm.
Daryl Kile, 1998 230.1 8-13, 6.61 ERA
Kevin Ritz, 1996 213 Won six games the rest of his career.
Pedro Astacio, 1998 209.1 17-11, 5.04 ERA
Jamey Wright, 1998 206.1 Threw only 94.1 innings. Hurt.
Mike Hampton, 2000 203 7-15, 6.15 ERA and outta there.

"One thing we've tried to do is sign veteran pitchers who are coming off bad years," says O'Dowd, hence Joe Kennedy, Shawn Estes and Jeff Fassero. "I think Jennings will be all right, and I think some of the young pitchers we bring through our organization can adjust the necessary way of thinking, which is that there are only two statistics that count -- innings and wins. Forget ERA." By the end of this season, they hope to have Aaron Cook and Chin-hui Tsao in the rotation.

"It will always be a struggle," says O'Dowd. "But our system is making progress, and we know that if we get into the playoffs, our park will be a huge homefield advantage."
Thanks for the insight, Dan. Substitute the names "Brian Cashman" or "Theo Epstein" for Dowd's name and think what the reaction would be in newspapers or the baseball community. There would be rioting in the streets if any good team's GM said "We like to sign old guys that have been bad." I don't think Steinbrenner would have any problems with that fine strategy, do you? Do other teams just laugh hysterically when they see things like this? Then I wonder if just to have a good laugh they gather everyone in the office and call up Dowd on speakerphone and offer him trades like Jimmy Haynes for Todd Helton?
A Cubs quote bonanza at BP!
From
Baseball Prospectus
:
DUSTY + PITCH COUNTS = TWIQ GOLDMINE

"[Kerry Wood]'s approaching the threshold of the great pitchers who don't really need a closer in the ninth. It'd been hell taking Ferguson Jenkins out of that game (Saturday) or Bob Gibson or (Sandy) Koufax or Curt Schilling or Randy Johnson or Dave Stewart or Roger Clemens back in his day."
--Dusty Baker, Cubs manager, on Kerry Wood's 131-pitch outing against the Reds (MLB.com)

"That's a situation where you're trying to have Woody get to another point in his career where he can close his own games... He was still throwing 97, 98 miles an hour."
--Baker

"When I start every game, I expect to finish it. If I have 125 going into the eighth or ninth, obviously I'm not going to finish the game. If I'm at 100, 110 (pitches) going into the ninth then I feel like I should physically be able to finish the game."
--Kerry Wood, Cubs pitcher, on his outing against the Reds (MLB.com)

"It was frustration that happened at the end there where hopefully soon Woody will make that close-out pitch. That's what I'm trying to get him to."
--Baker

"I'm trying to get these guys to a point where they've never been before... It was going to be hard to bring in anybody else who was throwing better than Woody."
--Baker

"Rick Sutcliffe, when he was here, he would've killed you if you took him out that game."
--Baker

"I hate [pitch counts featured on the scoreboard] more than anything because I'm up there looking. I don't ask. I don't need to know."
--Wood

"If you don't do it, he'll never get there. You have no chance of him ever knowing what it's like to be there unless you give him the opportunity. Are you risking the game? Yes. But you're risking the game no matter who you bring in anyway. You've got to give the young man a chance, especially the way he was throwing."
--Baker, on leaving Wood in the game
"Some guys are great defensive catchers, some are great offensively and some, like [Mike] Piazza are a combination of both."
--Jim Hendry, Cubs general manager, on Michael Barrett (Chicago Tribune)

"Frank got hurt and there was no 'Frank Thomas Watch.' Frank Thomas is way better than Prior, and he has done a lot more than Mark Prior. 'Prior Watch'? Wow. I mean, wow."
--Ozzie Guillen, White Sox manager (Chicago Sun-Times)

"It's hard enough for me to manage one team than to comment on another one. I've got enough stuff here. As much as I like Ozzie, I can't worry about what he says either. I find it strange that we don't say much about them, but they say things about us."
--Baker, on Guillen's comments (MLB.com)
Sweep!
I guess when you allow 2 runs in 3 games, that would normally result in something good.
Friday:

Maddux finally pitches like Maddux and gets the ERA under 7.

Alou homers again. Todd Walker is the unshaven man.



Saturday:

Kerry Wood continues his march toward 15 wins.

Latroy has given up nothing!



Sunday:

Good god, th..that's Matt Clement's music!





Wavin' Wendell O-Meter!!!

Current Total: 5 (Congratulations to the first two-time member of the club: Sammy Sosa)





Sammy gets his Wavin' Wendell award from Cubs legend Ernie Banks.
(Sorry, I don't have Photoshop and I can't host images on this site otherwise that would be funnier.)



Less-than-average Joe with his second 1-2-3 inning in 2 days! Screw you velocity bashers! (like me)



The Big Unit is 11-0 against the Cubs lifetime. Watch it tonight on ESPN and see a sweaty Zambrano push it to 11-1.

Grudz to short? Dusty says NO.

Ozzie needs to shut up!




Friday, April 23, 2004
Do Something
OK, the wind is not blowing out at 35 mph. It's not 30 degrees. Let's go.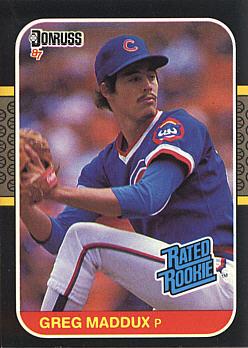 Nice moustache.

Rainout Part 1!
Rained out yesterday.

Maddux pitches today (the wind is expected to be 5 to 10 mph, not sure which direction) and gets 2 extra days of rest and will start tomorrow.



Thursday, April 22, 2004
This should be a pretty good movie
From the Miami Herald:

As an action movie star in a film project that he expects to start shooting later this year, Jose Canseco plays a guy who steals a drug lord's artwork because the drug lord has kidnapped his niece.

The movie has just about everything, Canseco said. ``Car chases, fast driving, fight scenes.''

But no baseball. At 39, Canseco didn't hook up with the Los Angeles Dodgers after a tryout this spring, but he said he was ''tired of all the hypocrisy'' anyway and doesn't miss baseball.

Canseco's movie doesn't have a title, but his book does. Dare to Truth should be out in September, by which time he's going to be even more up to date with his karate, taekwondo and weight training.


Offensive Explosion Part 2!
8 runs in the first against the Battlin' Bucos. Maybe they're not
better than the Cubs
after all?

And what a great list that is, huh? How are the Marlins second after being swept by the Braves this last weekend?

12 runs and no homers. What's going on?

Corey Patterson had 5 hits and Meat-tray got his first career win. Congrats.

Less-than-average Joe entered in the ninth and promptly spoiled the shutout.

Let's look at Joe's appearances this year:






April 5: 1 IP, 2 BB, 2 K, 28 pitches (got the save)
April 9: 1 IP, 1 H, 1 BB, 2 K, 23 pitches (another save)
April 12: 1 IP, 5 H, 3 ER, 2 K, 22 pitches
April 16: 1 IP, 2 BB, 1 K, 23 pitches
April 18: 1 IP, 2 H, 2 ER, 2 BB, 1 K, 26 pitches
April 21: 1 IP, 3 H, 1 ER, 12 pitches



Not exactly mowin' em down.



Mark Prior threw 50 pitches off a mound, and should start throwing in some extended spring training games next week.



Wednesday, April 21, 2004
Offensive Explosion!
They can't be stopped!

(Of course, it is the Pirates and the Reds.)

But for a team that struggled to score 4 runs per game last year, 58 runs in 7 games will work.

Can they keep it going for Meat-tray?



Grudz is taking BP and is not wearing the walking boot any longer. Mark, I think I speak for everyone when I say, take your time.

They're running wild in the streets in Wrigleyville! Calm down, Carol.

Barry Bonds is hitting .514/.673/1.378. I like that he's got 18 BB, 19 H and only 3 K in 37 at-bats. That's pretty good.

Internet searches that resulted in someone visiting "Eat at Joe's":

"Paul Bako" (Bako gets more print here than he does in the Cubs media guide)
"babe ruth and steroids" (I think "Babe Ruth" and "hot dogs" may have yielded similar results)
"borowski and velocity" (Obviously)
"dave tumbas" (lots of people looking for this one. Hopefully they're not family)
"tightpants" (Whether it's Dr. Tightpants or Capt. Tightpants, or naps in the clubhouse, we love the Farns)

I really need to develop a partnership with "Joe's Crab Shack" because I send them a lot of business.

And due to popular demand, I'm going to start selling some "Eat at Joe's" shirts.

Tuesday, April 20, 2004
Thank you Derrick Lee
...for finally getting a meaningful hit.

A-ramis continued his hot hitting.

Clement settled down after a lot of pitches in the first couple of innings.

Game scores for the pitchers so far...

Wood: 44, 71, 63
Maddux: 53, 19, 31
Clement: 35, 72, 63
Zambrano: 73, 61
Mitre: 63, 36

Let's hope Carlos keeps it going tonight against the (cue Chip Caray voice) Battlin' Buccos.

Oh, and the staff here at Eat at Joe's will now be keeping running totals of the following:


Wavin' Wendell O-Meter!!!

Current Total: 4
Paul Bako RBI-O-Meter!!!

Current Total: 1

And the newest addition...


Barrett's Boners!!! (Passed Balls + Errors)

Current Total: 3 (2 PB + 1 E)

Which one will be the highest? Wavin' Wendell has the lead so far...

Prior threw 31 pitches from the mound and did some long toss up to 120 feet without any problems.

Ryan Dempster has thrown BP to Grudz and Macias and he should be back earlier than expected (July?).



I think I'll cover some interesting stories I found on some of the other blogs and news sources:

From Doug Pappas' blog:

Street & Smith's SportsBusiness Journal reports that the Chicago White Sox are set to announce new promotions that will actually allow well-heeled fans onto the field during games.

Two fans per game will be allowed to pay $1,500 for the privilege of dragging the infield. Two more will be allowed to pay $1,000 each for the honor of changing first and third bases during the fifth inning. For $1,500, one fan will be allowed to deliver the lineup card to the umpire.

Think of the opportunities! How much would you pay to be allowed to mop the dugout floor after the game, make the traditional pregame "don't throw things or run onto the field" announcement over the public address system, or deliver new baseballs to the plate umpire?

The Sox are also renting a 20-seat "All-Star Suite" for $10,000/game, which includes a ballpark tour and a chance to meet club management and former players. For $5,000, ten adults and ten children can take batting practice on off days.

I wonder how much they'd pay at Cubs games to do this kind of thing?



from Reds Daily...

Why do national stations with "home teams" (think Braves and Cubs) always have the worst announcers? My ears are still bleeding from being exposed to Steve Stone and Chip Caray. Are they instructed to be that biased, or do they simply choose to be that way? Chris Welsh and George Grande fall all over themselves to praise the other team, but you never see that with TBS or WGN. Ever.

- Quote of the weekend from a Cubs announcer: "Good teams find ways to win in the late innings, and bad teams find ways to lose." - Said in the seventh inning of Saturday's Reds win, after the Cubs had gone up 2-0 in the sixth. The Reds would score two in the ninth to win the game 3-2.

I think Stone suffers a lot from being paired with Chippy. I like the Reds TV announcers. Too bad I never get to hear them because of the stupid &*#&$* MLB blackout rule that doesn't show Reds games in pretty much the entire state of Indiana.



Ron Santo vs. Marty Brennaman! From the Tribune:

Not to glaze over anything or sugarcoat matters, but Ron Santo and Marty Brennaman are fine after all.

Bad buns, er, puns aside, the Cubs' radio analyst and the Cincinnati Reds' Hall of Fame broadcaster were at odds last weekend after Santo made a passing observation that Cincinnati right-hander Danny Graves looked like he'd put on a little weight, according to the Cincinnati Enquirer. Santo then made a tongue-in-cheek aside to play-by-play announcer Pat Hughes about Graves getting an endorsement deal from Krispy Kreme doughnuts, a common quip between the two.

A Reds fan in Florida was listening to the WGN-AM 720 broadcast via the Internet, and word reached a member of Graves' family, according to the Enquirer, who took issue with Santo's comment because Graves in fact has dropped 10 pounds this year.

"I said, 'Gee, Danny Graves looks like he's much heavier,' and we started talking about Krispy Kremes, which we always do," Santo said. "And that's it."

The Enquirer said the family member made a call to Brennaman asking to find out who had made the remark, after which Brennaman reportedly told Graves and then confronted Santo.

That did not go down well with the fiery former Cubs third baseman.

"The whole thing that got me was the way [Brennaman] came in to talk to me like it was personal, like, 'You shouldn't get personal with players,'" Santo said. "I said, 'Now wait a minute, Marty,' and he got me upset. Instead of just saying we did this in fun and it wasn't anything at all personal, I got offended. He pushed a button of mine, and we had a discussion."

Santo was concerned he had offended a fellow member of the player fraternity and sought out Graves to clear the air.

"I felt very strongly that if this is the way Danny Graves felt, in my mind, I'm going to apologize," Santo said.

"I'm not bigger than apologizing for something I said, because I said it. But I was more upset at Marty rather than Graves coming to me."

Santo went down to see Graves and told the Reds' closer, "Danny, I am so sorry if I offended you," Santo said. "I had no intention of doing anything like that."

Graves accepted Santo's apology and the two shook hands. But that wasn't the end of it.

Graves presented Santo with a signed box of Krispy Kremes with a note that said "Breakfast is on me. Save one for me. P.S.: Save one for Marty," the Enquirer reported. Santo did.

"I thought that was cute," Santo said, laughing. "And Marty and I are fine. You know, sometimes you hit a button. But we're fine."

Marty is a very good radio announcer but probably needs to calm down.

And finally, I leave you with this nice photo of Bud Selig from the Cincy Post:






Humorous caption ideas, anyone?







Monday, April 19, 2004
Anytime now
Let's just blame another poor Maddux start on the wind blowing out at 35 mph and leave it at that (at least, until the next one).

Why did Dusty pinch hit Macias first in the ninth and then send up his best pinch hitter next? Would Hollandsworth have bunted Macias over to second if Jose had managed to hit it past the pitcher?

Ah, it was so we could add Hollandsworth to the ever growing:





Wavin' Wendell O-Meter!!!

Current Members:
Mark Grudzielanek (Thrown out at home trying to advance on a single from third)
Sammy Sosa (Home)
Todd Walker (Home, out by 30 feet)
and now...Todd Hollandsworth (Thrown out at third from left field with 1 out in the 9th inning of a tie game!)



And of course, I couldn't let this go by:



P Bako C 3 0 2 1 0 0 0

Paul Bako owns the Reds! His first two hits and RBI of the year! He'll probably start Monday!



Also, I thought the reason Bako was in the game was because of his defense. 1 error and 4 of 6 runners have been successful so far stealing. Granted he's better than Barrett, but I think this would block more balls than Barrett:



Dr. Tightpants has turned into Bret Saberhagen.

If Dusty has no confidence in the velocity challenged, Less than average Joe, why is he still the closer?







Sunday, April 18, 2004
Synopsis
Jackass umpires!

Kerry Wood being left in for 131 pitches in APRIL with a fairly rested bullpen, when the Cubs are now conceeding and commenting that Prior could susceptible to a "chain of events" and cause him to be lost for the year.



Friday, April 16, 2004
The 27 Yankees!
And the Cubs!
Wavin' Wendell-o-meter: 2 out at Home!
Thursday, April 15, 2004
No time!
I don't have time to sufficiently cover the game the readers of Eat at Joe's are used to, so I'll summarize:



Good:

Aramis finally hitting them where they ain't.
Todd Walker
Matt Clement (though he was very lucky early on)

Bad:

The Farns




Hey, let's score some more runs today!

Wednesday, April 14, 2004
It's Beltran!
The answer to the Andy Pratt question is Francis Beltran! Go get 'em Francis! (that's probably not a sentence that has been said too often in the context of baseball)

As a matter of fact, not counting the various 'Franciscos', he's the second "Francis" ever to play Major League ball. The first was Francis Healy 70 years ago.



Grudz DL trip, Pratt still with team?
Grudz was placed on the DL yesterday with a torn achilles. He'll be out 2 weeks. Jose Macias was activated. I believe that is considered subtraction by addition.

As of this time, Andy Pratt is still with the team. It looks like the Cubs will send him down and call up either Francis Beltran (3 1 /3 IP, 0 H, 3 K, 0 BB, 3 SV so far) or Jon Leicester (6 IP, 3 H, 0 ER, 2 BB, 8 K so far). I'd like to see them bring up Leicester because he can give you a few innings if necessary and can hopefully stop the Cubs from putting 4 or 5 relievers in a game to only pitch an inning each.


Tuesday, April 13, 2004
Nice game, prettyboy!
I didn't realize the Cubs signed the 1987 version of Greg Maddux. Maddux went 3 2/3, gave up 8 hits, 5 runs, walked 5 and hit another guy. But, that's OK because the Cubs pitchers have all absorbed from Greg what they should be doing and gave up 7 more runs. 3 of those runs were complements of the "closer", Joe Borowski. I think Bill Murray was the most accurate pitcher of the day and he threw it over the backstop.

Get rid of Andy Pratt. Please. He threw 9 pitches and none of them were strikes. Steve Stone was right. He has said when the Braves call and offer you a trade, hang up the phone.

Mark Prior, Dusty Baker, Jim Hendry and everyone else all connected with the Cubs all denied a report in a New Jersey newspaper that Prior will need Tommy John surgery, his arm amputated or just simply put to sleep.

Cubs manager Dusty Baker vehemently shot down a report in the Newark Star-Ledger that had him confiding to close friends that Prior's situation is "bleak" and anonymous "baseball executives" saying Mark Prior may need Tommy John surgery on his right elbow. "I guess somebody is trying to start something," Baker said. "People are saying I'm telling intimate friends that? I don't have any intimate friends like that I'd tell, No. 1, and No. 2, it's a lie. That's as big a lie as I've ever heard, and I wish whoever started this or wrote this would leave my name out of it." If Prior needed reconstructive elbow surgery, as the report suggested, the Cubs would be crazy for allowing him to throw at all during his rehabilitation. Prior is slowly building up his arm strength after suffering Achilles' tendinitis at the start of spring training. "That's bad journalism," Baker said.

Let's look at this Prior situation step by step, shall we?

Mark Prior runs into Marcus Giles, apparently hurts himself, stays in the game for a few more innings and then leaves. He then misses about a month and a half on the DL. He returns, stronger than ever in September and October, until fading in the 8th inning of Game 6. The popular opinion is that the trainer, Dave Tumbas, was not retained after the season because he let Prior stay in the game against the Braves. I would say this is accurate.



In 2003, Prior pitched more than two times the innings than he had ever pitched before. He threw hundreds more pitches than he had ever thrown before.



Apparently, near the end of the year, he developed a "sore" achilles. He continued to pitch. No mention of any arm, shoulder or elbow issues.



Mark Prior attends the USC/Notre Dame football game. He does not suffer any apparent injuries in his seat.



Spring Training rolls around. Pitchers and catchers report. Cubs tickets go on sale the 27th. Records are set at the ticket window. I can't get any tickets besides section 220, row 87.



The February 29th Team Health Report for the Cubs from Baseball Prospectus is published. Will Carroll makes no mention of the word "achilles".



March 1 - The first spring game is in the beginning of March. In the last days of February, Prior is said to have an "inflammed achilles". He will be held out for 5-10 days. No mention of him not pitching in Spring Training or going on the DL. Read it.



March 7 - He's going to throw on Wednesday. Chicago Cubs pitcher Mark Prior is expected to resume throwing on Wednesday (that would be March 10) for the first time since he was shut down March 1 with an inflamed right Achilles tendon. Read it!



March 10 - Prior does some long toss. Read it!



March 11 - Throws long toss again. Read it!



March 12 - Long toss for the third day. Read it!



March 16 - Throws 25-30 pitches off a mound. Jim Hendry: "It was just as we would've hoped," said Hendry. "There was no discomfort."...may not be ready for the start of the regular season. Read it.



March 18 - Throws 30 pitches (all fastballs) off the mound. Status still 50-50 to make first start in Cincy.
"Tuesday (when he threw the first time off the mound) was a little tender, but today it felt all right," Prior said. "I did my running and didn't feel anything there. It's a day-to-day process. Now it's more, how do I feel overall? Do we push it? Do we take a day to rest? Obviously we're running out of time so I don't know what the situation is."
So, on the 16th, there apparently was "discomfort".



March 20 - Throws for the third time off the mound. 40 pitches, fastballs and other stuff. Still 50/50 to make the start in Cincy.



March 21 - The Chicago Cubs are not going to rush Mark Prior to be ready for the regular season and he may not pitch any Cactus League games, pitching coach Larry Rothschild said Sunday.
"We've got to do it the right way to make sure he stays healthy," Rothschild said of Prior, who has been slowed by an inflamed right Achilles. Will Prior start a spring game? "I guess it's possible. It's not likely," Rothschild said Sunday. "I think I'll end up building him up in different ways where I can monitor it because it's going to be important to build him up to innings. The good news is that Prior, an 18-game winner for the Cubs last year, has not felt any pain in his Achilles the last two times he's thrown off a mound. Read it.



March 22 - Prior, the Cubs' 18-game winner, threw off a mound Monday for the third time but felt fatigued and will have at least one more side session before facing batters. He has been slowed by an inflamed right Achilles tendon that flared up in late February. Prior is hopeful he will be ready sometime during the Cubs' first homestand, which begins April 12.

"I think right now we're hoping it's the first homestand, I guess, or the end of that first road trip," he said. "That would be the most optimistic date. Probably somewhere in that first homestand where they could skip guys to a certain point, but then they'd need a fifth starter so it's just a matter of if I'm ready for that spot or wait one more time. A lot of it depends on your favorite answer, just evaluating after every outing."

After Monday's session, in which Prior threw 50 pitches, including 35 off the mound, he felt fatigued. Cubs pitching coach Larry Rothschild said he wants Prior to throw at least 40 pitches off a mound comfortably before the right-hander faces any hitters.

"I'd like to get the arm strength completely up there before we do anything else," Rothschild said. "It's hard to imitate throwing." Read it.



March 23 - Prior will start the season on the DL. "Prior's coming along fine," Cubs general manager Jim Hendry said Tuesday. "He's progressing how we would hope. We don't feel he's going to be ready to be at a high pitch limit for the first road trip so, obviously, he'll be missing the first road trip.

"I don't have a timeframe for when he'll pitch but, hopefully, it'll be that first homestand," Hendry said of the Cubs' April 12-19 stretch at Wrigley Field.

"I think I have another side (on Wednesday) and a simulated game and then we'd be pushing into some minor league games into the end of next week," Prior said Tuesday. "The 12th through the 19th (of April) would hopefully be the week. Time will tell and unfortunately, there's not enough of that, and I can't really control it either." Read it.



March 25 - Jose Macias suffers a torn meniscus. No one really cares.



March 27 - Prior is now "doubtful for the first homestand".

"It kind of flared up a little bit so we're just backing me off and trying to take everything as slow as possible and making sure I'm healthy," Prior said Saturday.

The Cubs announced Wednesday that Prior would start the season on the disabled list but were optimistic he could be in action for the first homestand, April 12-19. And now?

"It's probably out of the question," Prior said. "We had tentative dates but I think right now where we're at, I don't think we're putting out a timetable. We don't want to set ourselves up so if something happens like this, with a setback, then we have to reevaluate and then you have to answer all these other questions."

Prior could use another six weeks of Spring Training to get ready.

"I don't think it's starting over but it's pretty close," Cubs manager Dusty Baker said Saturday.

The examination Saturday did not reveal anything else wrong, which was good news.

"There's some inflammation and there's a couple things it could be but he didn't think they were," Prior said. "There have been cases with a little bone in there that can break and you don't know it. He doesn't think that's the case."

How long will he need to get ready? It's hard to say.

"It's a feel thing," Prior said. "I don't know really. It's not going to be the first week. It's definitely probably not going to be the second week. It's going to be a matter of how I feel when I get going and when we can push it. We'll have to play it by ear."

Prior did pitch with the soreness last year but the Cubs were in the pennant race and his adrenaline helped alleviate the pain.

"Last year I was so far into the season, I think things were running their course where I wasn't just trying to get ready and alter things," Prior said. "I think I was in a groove with my mechanics and everything. This year, it's different because I never found a groove mechanically. We don't want to alter anything to cause any other problems anywhere else and I think that's the main concern."

The right-hander does have youth on his side.

"The one good thing is that he's young and they get in shape rather quickly," Baker said. "He's still exercising his (rear end) off in the training room."

Prior's backside is one of the few body parts that hasn't been rumored to also be hurting. He's heard the speculation, allegedly started by his father Jerry at the NCAA basketball tournament, that Prior wouldn't be ready until June.

"It's pretty mind-boggling since my dad's never been to an NCAA tournament," Prior said. "There have been some great rumors going around." Please, read it.



March 30 - Now, Prior will miss all of April.

"We didn't think it was anything major," Prior said Tuesday, "but it was something that was lingering and we wanted to get it checked out and make sure everything was all right."

Prior, who won 18 games for the Cubs last year, had complained about stiffness in his right elbow and shoulder after throwing four bullpen sessions in eight days. He flew to Chicago on Sunday and was examined Monday by the Cubs' medical staff.

"They didn't find anything," Cubs manager Dusty Baker said Tuesday. "What we did was precautionary to make sure there was nothing. They ran every test known to man."

And because it's Prior, the Cubs wanted to make sure he was 100 percent healthy.

"There was some stiffness and he didn't feel right in his arm and his back was bothering him," Cubs general manager Jim Hendry said. "I just told our doctors, 'Let's do everything once and for all, test everything.' I don't want to come back two weeks later and say, 'Well, we didn't test this, we didn't test that.'

"When Mark Prior tells me he's not perfectly comfortable, the Achilles is bothering him and he's stiff, I'm going to have it checked out," Hendry said.

Prior had a bone scan and MRI done on both his right Achilles and his right arm in Chicago. Hendry said they checked the medial collateral ligament and the ulnar nerve in his elbow, which can be two areas of concern, but Prior passed all the tests. There is no tear in his Achilles, either.

"No -- I'm about as good as they say you can get," Prior said.

"I'm glad we did it because for the good of us and Mark now we know there's nothing structurally wrong with him, which our people felt all along," Hendry said. Read it.



April 1 - Prior tells Jack McDowell to shove it.



April 9 - A mid-May return and no acupuncture or shock treatments allowed!

Acupuncture isn't out of the question for ballplayers. Groeschner said Japanese outfielder Tsuyoshi Shinjo used it, and it can be effective to treat muscle spasms. Why not experiment with Prior?

"I think because we're headed in the right direction," Groeschner said. "Whatever we're doing now is working."

Whatever you're doing now? What are you doing? Read it!



April 11 - Mark Prior threw off flat ground and did some towel drills off the mound Sunday, but the Chicago Cubs pitcher is still at least one week away from throwing in the bullpen. Blah, Blah, Blah...mid-May. Read!

April 12 - Baker vehemently shot down a report in the Newark Star-Ledger that had him confiding to close friends that Prior's situation is "bleak" and anonymous "baseball executives" saying Prior may need Tommy John surgery on his right elbow. Read all about it!



Let's look at the possible conclusions:

1) The Cubs truly are taking it day by day with Prior and do not want to rush him back. He just has an achilles problem (the same one from last year), and no arm issues. However, if the achilles wasn't healed from not pitching from the middle of October to the middle of February, how long will it take?

2) Prior has both arm and/or shoulder issues (though not severe enough to warrant Tommy John surgery) and achilles problems (a holdover from last year). They are hoping rest solves both issues.

3) Prior has an arm or shoulder issue (resulting from his excessive workload), and not an achilles problem. They are hoping rest solves the issue and not an operation.

4) Prior has an arm or shouder problem that developed in Spring Training or last year that will result in season ending (and possibly all of '05 as well) surgery. The Cubs are keeping it quiet because of the total and utter devastation that would mean to this record breaking season. Businesses around Wrigley Field would suffer. Cubs merchandise sales would suffer. Ticket Brokers (especially the one affiliated with the Cubs) would suffer. Cubs fans might riot. People would still go to the games, but the hype would be over. It would also hurt the Cubs bargaining position with other teams if they have to trade for another starter.



Are there any possiblities I missed? Which one is correct? Who knows? I would hope it's the first one. Although, looking at this timeline again, if I were a betting man, I wouldn't bet against Prior not pitching at all this season.

Monday, April 12, 2004
Weekend Wrapup
Friday:
Cubs 2, Braves 1 (15 innings)

Last year, the Cubs had an 0-63 record when trailing in the ninth inning. This year, they're 1-3. Hopefully, this is the first of many things we will see that they never did last year. Hollandsworth blasted the first pitch from John Smoltz into the right field seats, and the Cubs managed to overcome blowing many, many scoring opportunities to win it in 15.

Saturday:

Braves 5, Cubs 2

As Steve Stone said, the Cubs won a game on Friday they shouldn't have won and then lost a game on Saturday they should have won. They wasted a good start from Sergio Meat-tray (who looked like a less sweaty Carlos Zambrano with all those ground ball outs). Unfortunately, he couldn't get Marcus Giles out and then Andy Pratt couldn't find the plate. You have to give credit to the "ageless one", Julio Franco for having like a 45 pitch at-bat against Dr. Tightpants, and then finally doubling off the wall to drive in three. I would like to see Dr. Tightpants develop a look like the Johnny Damon:



Sunday:

Cubs 10, Braves 2

The Cubs nearly eclipsed their run total for the year and Kerry Wood settled down after not being able to find the strike zone early to strike out 11 in 7 innings. To top off the extraordinary events, Patterson, Barrett, Gonzalez and Alou all homered.

Oh, and this guy is still 0 for the season:


Friday, April 09, 2004
Hey, let's get some runs!
Nothing like losing 2 out of 3 to the Reds. They did the same thing in the second series of the year in 2003. Today, we saw the hack and slash Cubs (none of those base clogging walks) swinging at whatever they could that we all love and remember. How do you make 10 outs on the first or second pitch? It was also the Sammy Sosa show. He went deep for 2 of the runs and drove in the other with a double. Clement followed up his crappy spring with a crappy start and Mercker walked a bunch of guys and gave up a couple hits.

Oh, and Alex Gonzalez is awful. I think it has something to do with that stupid tie.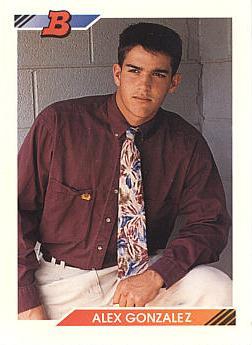 Thursday, April 08, 2004
Cubs lose, Astros win, Cardinals win
Well that was exciting. Greg Maddux gives up 4 hits in 6 innings. Unfortunately, 2 of those hits were home runs. And due to the Cubs inability to get anything going against Farnsworth's punching dummy Paul Wilson, they lost 3-1. Derrek Lee did hit a 2 out, 9th inning home run and Wuertz pitched another perfect inning, but it didn't really matter. Also, Paul Bako managed to strike out twice and actually connect with a ball to send an easy grounder to second base. Thank god he was in the lineup. And this is why:
"Bako knows him (Maddux) the best right now," Baker reasoned. "And right now Bako is one of the top throwers in the league too."
Wow! I didn't realize he was a "top thrower". You learn something new every day.

Let's just pretend this happen yesterday:





Oh, Clemens and the Astros blew out the Giants and the Cardinals finally managed to score more runs than the first place Brewers.

Wednesday, April 07, 2004
Astros lose, Cardinals lose, Cubs don't play
The headline says it all.



Tuesday, April 06, 2004
Good Start

Anytime Sosa, Ramirez and Lee do virtually nothing in a game and you still score 7 runs and win, (two of which were a gift from Adam Dunn), you're doing OK. These obviously are not your 2003 April- July Cubs where it was a struggle to score 4 runs. Granted, it is just one game, and it was against the AAA Reds (whose lineup falls off as dramatically after #5 as the Cubs did last year), but you still have to enjoy what you saw. However, I saw nothing, due to Comcast in Indy blacking out both the ESPN broadcast and the MLB ticket.

Why is Indianapolis considered to be a home blackout area for both Chicago and Cincinnati? It's not like if I wanted to go to the game, I could have purchased tickets (they sold out in 15 minutes). Indianapolis is approximately 180 miles from Chicago and about 115 miles from Cincy. Why is that "local", Major League Baseball? Is there anyone out there in Indy that was able to watch the game on TV? (Rob?). Do you still have DirecTV? I guess if Comcast insists on blacking out the games, I'm dumping them and going to DirecTV.

Anyway, it was a good game that saw Patterson go deep in his first at-bat, Barrett get a couple of hits (including a triple), Grudz getting 3 hits and Alou with a clutch double. It also saw our closer not break 90 mph on the gun:

"The [radar] gun is the most overrated thing in baseball," Borowski said. "Really, what does it do? People can hit 100 [m.p.h. fastballs] just as easily as they can hit 80 [m.p.h.]. It's all location. It's like real estate—location, location, location."

Well, Joe, when you're a former journeyman righthander that could throw in the mid 90's as recently as oh...6 months ago, I would say it would be a reason for the Cubs to be concerned.

Forgot about the fine 8-2-5 double play. Nice job Wendell!

But, even through all that, it was a Cubs victory and when you combine that with:



1) Astros lose!
2) Cardinals lose!
3) White Sox lose!



It was a good day. I want to extend a special congratulations to the White Sox for blowing the biggest ninth inning lead on Opening Day since the 1901 Tigers. Welcome to the dugout, Ozzie Guillen!

Monday, April 05, 2004
That's it!
Arizona 8, Cubs 7

Other than the fact that Clement got rocked (3 IP, 6 H, 4 ER, 1 BB, 0 K) and Meat-Tray didn't (3 IP, 3 H), that's all you need to know about that game. I think the Cubs final record was 16-15-2, but I'm not sure, and it doesn't really matter anyway.

Now, in honor of the actual Opening Day, let's get to the first annual "Eat at Joe's" Major League Baseball Predictions:

First, let's throw up some random guesses at where each team will finish:



AL EAST:

NY
BOS
TOR
BAL
TB
(wow, that was original)

AL CENTRAL:

MIN
CHW
KC
CLE
DET
(I really have no idea. It could be any of 4 teams)

AL WEST:

ANA
OAK
SEA
TEX
(Anaheim and Oakland both have a chance)

NL EAST:

PHI
ATL
MON
FLA
NYM

NL CENTRAL:

HOU
CHC
CIN
STL
MIL
PIT
(the end of The Genius)

NL WEST:

SD
LA
SF
ARZ
COL



So let's see, in the AL, it will be NY vs. MIN and BOS vs. OAK. Sounds familiar. NY vs. BOS for the AL title and NY will win. Again.

In the NL, HOU vs. SD and CHC vs. PHI. HOU vs. CHC in the NLCS, and the Cubs will win in 7.

As far as the World Series goes, (NY vs CHC), I'll just wait til it happens to predict that one.

We really go out on a limb here at "Eat at Joe's".



Now, let's get to some Cubs predictions. Feel free to add your own answers in the comments.

Who will play more? Grudz or Walker?
Walker

How many games will Alou play?
115

How many home runs will Sammy hit?
44

Will there be a regular player with an OBP above Grudz's team leading .366 last year?
Yes, Derrick Lee.

How many RBI's will Bako get?
14 (look out for Bako vs. the Reds! 10 of his 17 RBI's came against them last year!)

Why is Paul Bako on the team?
I don't know.

Will you ever stop making fun of Bako? Do you have to work in a Bako reference in every column you do?
No, I will not. Yes, I do.

Will Kerry finally win at least 15?
Yes, I think if his arm doesn't fall off, he will.

Will Maddux keep his streak of at least 15 wins alive?
Yes.

When will Prior finally make his first start?
June 4, against Pittsburgh.

Will Borowski last the season as the closer.
No.

Which bullpen guy will we annoint as the new "El Pulpo"?
I'm going to say Hawkins.

Well, who's going to be closer then, smart guy?
Well, it will be Hawkins. Then he'll implode. Then it will be Remlinger and Borowski again.

Are there any rookies that are going to make a difference?

Well once Remlinger comes back, Pratt will go away. Once the all powerful Jose Macias comes back, either Wuertz or Wellemeyer will go away. If Prior ever comes back, he'll take over for Meat-Tray. If Meat-Tray pitches like we know he can, Jimmy Anderson will be up to fill his spot. That about covers it. I'd like to think when something happens to Alou, somebody like Nic Jackson or Dubois would be given a shot, but we all know it will be Hollandsworth and/or Goodwin. So, no.

So even after all that, you still pick the Cubs to go the Series?
Sure, why not. This is a Cubs blog after all.


Saturday, April 03, 2004
Jimmy Anderson does not equal 5th starter!
Cubs 8, Arizona 1

Only 1 more Spring game to cover... (thank God)



Good:

Sosa, Ramirez, Gonzalez: 2 hits each
Maddux: 3 IP, 1 H, 1 K
Pratt: 2 IP, 1 H, 1 BB, 2 K
Borowski: 1 IP, but 2 hits

Bad:

Nothing.



Box Score!

Mike Wuertz is the final piece of the bullpen. Jimmy Anderson, you get a ticket to Des Moines.

Scott McClain decided to forego Iowa, and rejoin his former team the Seibu Lions in Japan. Too bad the Cubs couldn't give him a chance.

The Cubs also signed Benji Gil to a minor league deal. He'll team with Damian Jackson to form Triple A's most fearsome infield duo. Are there any light hitting middle infielder types with a little speed that the Cubs haven't signed? Is Rafael Ramirez available?

I guess this is Jack McDowell apologizing to Mark Prior?


Friday, April 02, 2004
Jimmy Anderson = 5th starter?
Cubs 12, Arizona 2

Good:

Sosa 3-3, HR (4)
Hollandsworth & Walker homered
Jimmy Anderson: 5 IP, 3 H, 0 ER, 1 BB, 1 K, 2 sac bunts and 1 error!
Mike Wuertz: 1 IP, 2 K
Kent Mercker: 1 IP, 0 ER
The newly signed Glendon Rusch: 1 IP, 1 H, 2 K

Bad:

Randy Johnson: 5 IP, 8 H, 8 ER, 1 BB, 5 K (looks like a Meat-tray pitching line)
Paul Bako: 1 AB, 1 HBP, 0 apparent injuries

Box Score!

As I mentioned above, the Cubs signed left hander Glendon Rusch. They also signed Jose Macias clone Damian Jackson. Both of them will directly to Iowa and not pass Go. Hooray!

Sergio Meat-tray was given the Billy Williams-Ron Santo Cubs Rookie of the Spring award?!?! I know it was April Fools Day yesterday, but you shouldn't completely obliterate his confidence by playing jokes on him.

How about Wuertz or Scott McClain as the Cubs Rookie of the Spring? Too obvious, I guess.

Speaking of Cubs MVP Scott McClain, we can bid him and pitcher Brian Corey arrivederci, as they were sent to Iowa. Good spring Scott, have fun playing Phil Hiatt for the 2004 Iowa Cubs.

Gary Glover was sent to the mysterious "Minor League Camp".

Greg, when you decide to do this, please don't use peer pressure to influence Kerry, Mark or Carlos. Take Meat-tray or Bako with you.

Jack McDowell apparently finally exhaled from his bong and said Mark Prior was on steroids. He then ate a large bag of Fritos.


Thursday, April 01, 2004
Better effort
Cubs 12, Milwaukee 4

Good:

Kerry Wood looks ready for opening day: 4 IP, 1 H, 1 BB, 4 K (finishes at 5-0 in the spring)
Farnsworth: 2 scoreless innings, 2 K
Barrett, Lee and someone named "A Weston" hit homers
Scott McClain: 1-3, RBI

Bad:

Wellemeyer: 1 2/3 IP, 4 H, 3 ER, 1 BB, 2 K
Hawkins roughed up again: 1 IP, 3 H, 1 ER, 2 K

Box Score!

Sergio Meat-Tray is your 5th starter according to Dusty. Barring rainouts, his first 5 starts will be against ATL, CIN, PIT, ARZ & STL.

Hook up the electrodes!

According to the headline on one of the articles on the Sun Times that doesn't lead to an actual article, the Cubs will keep 12 pitchers and Michael Wuertz will be one of them.

So that means...Wood, Maddux, Clement, Zambrano, Meat-Tray, Borowski, Hawkins, Farnsworth, Wellemeyer, Mercker, Pratt and Wuertz? The only sub could be Jimmy Anderson for either Wellemeyer or Pratt.



Spring Stats:

Wuertz: 13 2/3 IP, 10 H, 3 ER, 18 K(!), 3 BB, 1.93 ERA
Wellemeyer: 13 2/3 IP, 16 H, 5 ER, 17 K, 7 BB, 3.29 ERA
Anderson: 16 1/3 IP, 17 H, 5 ER, 11 K, 4 BB, 2.75 ERA
Pratt: 10 2/3 IP, 6 H, 4 ER, 10 K, 9 BB, 3.37 ERA



Based on these, I'd say you keep Anderson, Wuertz, Wellemeyer and send Pratt to Iowa.

BTW, last year for Iowa, Wuertz went 3-9 with 124 IP, 140 H, 92 K, 35 BB and gave up 16 homers. It seems he and Wellemeyer could go a little bit longer in a game if Meat-Tray continues to perform like he did in the spring. Of course, you're screwed of one of the big 4 gets rocked and then you have to go to the bullpen early. Why do I have this feeling in a couple weeks, we will all be writing about how hard Dusty is already riding his starters?